Process development is a multidisciplinary exercise for creating the "best" process to manufacture the desirable product(s) with given specifications — such as purity, morphology, and so on — within the given budget and resources, and the shortest development time.
The process development problem can be seen to be composed of several layers. The choices made at each layer influence the issues to be tackled, and the available design options at the next level. Whether your needs are spread over the entire development spectrum, or limited to only one or two components, CWB Tech can address your specific problems with the right tools and the right amount of details required.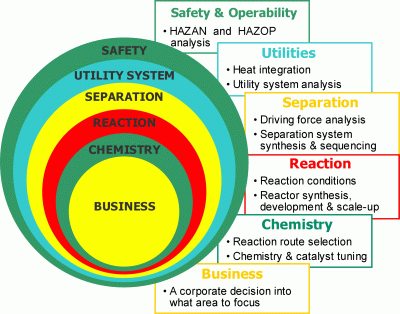 Figure 1: The multi-layered nature of Process Development
At CWB Tech, we practice an approach called Multiscale Objective-Oriented Process Development (MOPD). By focusing on the appropriate scale (that is, enterprise, plant, equipment, transport, particle, or molecular), we tackle the process development project with the right level of details. By clearly stating the objectives of each task in the project, we focus on achieving these objectives and minimize the time and effort required to complete the tasks. MOPD has three interconnected components: synthesis, modeling, and experiments.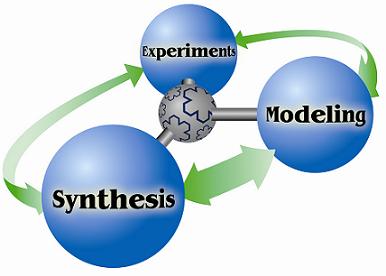 Figure 2: Connections between synthesis, experiments, and modeling
Synthesis
Generate process alternatives by applying systematic synthesis methods.
Conceptual short-cut analysis to quickly identify the process constraints.
Anticipate possible problems on scale-up, and suggest ways to overcome them.
Modeling
Develop the appropriate model, based on the objective and scale of the problem.
Detailed analysis of alternatives by rigorous modeling and simulation.
Sensitivity analysis to identify the variables dominating process performance.
Optimization of operating conditions and operating policy to achieve highest productivity and safety.
Experiments
Interact with your chemists and researchers to identify the most valuable data, and advise on the manner of data generation.
Collaborate with other parties, such as the Consortium of Chemical Products and Processes (CCPP) at HKUST, to create the most advanced and most effective experimental methods and procedures in generation of valuable data.
With our MOPD approach we can help to optimize the process development workflow. Your workflow is the order and method of execution for the elements of synthesis, modeling, and laboratory experiments. Even though each company may have a completely different workflow, CWB Tech's expertise can help to optimize it with respect to the variable resources in your particular company to achieve the shortest development time, the least development cost, or combination of the two.
Many aspects are incorporated into the term "Conceptual Design". Hence, many methodologies can be applied yet still be considered products of a conceptual design. We at CWB Tech have much training and experience in many aspects of this area. Being results-oriented, we select the methodology based upon the following:
Available information
Time scale of the project
Objective of the project
The results are:
A decision of whether profit can be made from manufacturing a particular chemical subject to your particular considerations.
The chemical and physical basis for the process are discovered and a corresponding flowsheet and operating policy is generated.
Alternatives are generated and evaluations performed for a particular process.
Improvements on an existing process through retrofitting are identified.
Conceptualization is required when it is necessary to bring understanding to the problem for the purpose of controlling the outcome of a chemical process. It is commonly needed in process development where often chemical phenomena are not clearly understood. Once the dominant factors are understood, recommendations can be made for achieving product specifications, increasing productivity, or for any other related objective.
Our unique results-oriented approach based on extensive experience and engineering fundamentals will lead you to a clear understanding of your process and a higher level of performance. Contact us and let us help you to develop your process within the given budget and resources at the shortest development time.
Reference Publications
V. V. Kelkar and L. O'Young, "A Strategy for Excellence in Process Development," Chem. Emg. Prog., 104(10), 48-56 (2008).
O'Young, L., Hsieh, S. T., and Kelkar, V., "System and method of producing Bisphenol-A (BPA) using direct crystallization of BPA in a single crystallization stage," US Patent Number 7,163,582, Jan 16 (2007).
H. Fung, C. Wibowo, and K. M. Ng, "Product-centered Process Synthesis and Development: Detergents," in Chemical Product Design: Towards a Perspective through Case Studies, K. M. Ng, R. Gani, and K. Dam-Johansen, eds., Elsevier, Amsterdam, pp.239-274 (2007).
O'Young, L., Hsieh, S. T., and Kelkar, V., "System and method of producing bisphenol-a (BPA)," US Patent Number 6,960,697, Nov 1 (2005).
S. W. Lin, K. M. Ng, and C. Wibowo, "A Visual Approach for Integrating Chemistry Research and Process Design: Separation Process with Crystallization Steps," Ind. Eng. Chem. Res., 44, 6233-6245 (2005).
B. Harjo, C. Wibowo, and K. M. Ng, "Development of Natural Product Manufacturing Processes: Phytochemicals," Chemical Engineering Research and Design, 82(A8), 1010-1028 (2004).
C. Wibowo, K.D. Samant, J.W. Schroer, and L. O'Young, "A Novel Software Tool for Crystallization Process Development," European Symposium on Computer Aided Process Engineering-14, Lisbon, Portugal, A. Barbosa-Povoa and H. Matos, eds, Elsevier, Amsterdam, pp.1153-1158 (2004).
O'Young, L., Ookubo, K., Toratani, N., and Iwasaka, H., "Method and system for producing 1,4-butanediol," US Patent Number 6,555,720, Apr 29 (2003).
O'Young, L., Takai, M., Tsukahara, T., and Nakanishi, A., "Method of producing aldehydes," US Patent Number 6,610,891, Aug 26 (2003).
C. Wibowo, L. O'Young, and K. M. Ng, "Workflow Management in Chemical Process Development," PSE 2003, China, B. Chen and A.W. Westerberg, eds., Elsevier, Amsterdam, pp.1388-1393 (2003).
K. M. Ng and C. Wibowo, "Beyond Process Design: The Emergence of a Process Development Focus," Korean J. Chem. Eng., 20, 791-798 (2003).
C. Wibowo and K. M. Ng, "Workflow for Process Synthesis and Development: Crystallization and Solids Processing," Ind. Eng. Chem. Res., 41, 3839-3848 (2002).
C. Wibowo and K. M. Ng, "Process Systems Engineering Approach to Consumer Product Manufacture," AIChE J., 48, 1212-1230 (2002).
C. Wibowo and K. M. Ng, "Product-Oriented Process Synthesis and Development: Creams and Pastes," AIChE J., 47, 2746-2767 (2001).
K. M. Ng, "Multiscale Multifaceted Approach to Process Synthesis and Development," Proceedings of ESCAPE-11, Kolding, Denmark, S. B. Jørgensen and R. Gani, eds., Elsevier, Amsterdam, pp.13-19 (2001).
If you would like to request a copy of any of the above papers, please Click here.
More Info